Supporting Teachers to Inspire Students
APPLY FOR A TEACHER GRANT!
Since 2013, the Frenship Foundation has awarded more than $300,000 in teacher grants. These grants help fund materials, technology, supplies, and innovative projects that engage students and spark a passion for learning.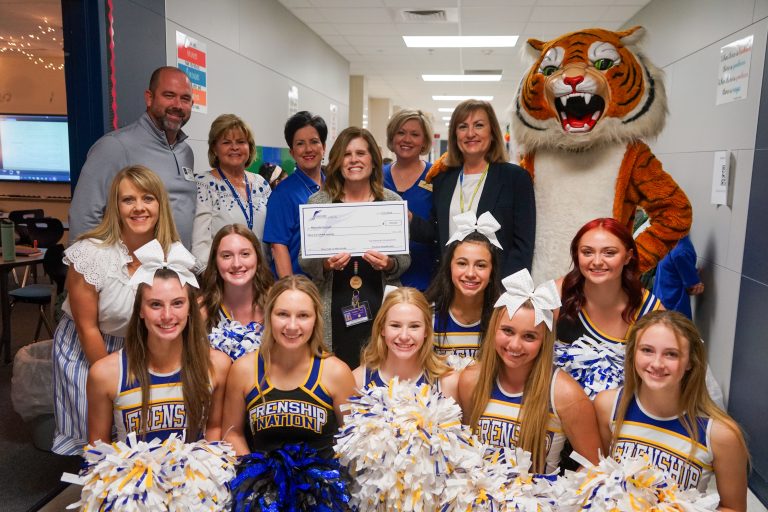 Applications for 2023-2024 Teacher Grants are NOW OPEN!
Frenship teachers and instructional staff are eligible to apply. Grants will be awarded in the fall of 2023 to use for the 2023-2024 school year. 
This year's application must be completed online. Please read the instructions and restricted items list very carefully. You will not be able to submit your online application until your principal signs off on the grant.
DEADLINE TO APPLY: JUNE 5 AT 11:59 PM 
If you would like to donate to our Teacher Grant initiative, you can make an online donation by clicking the button below and making a note to earmark the donation to Teacher Grants. You can also contact Tiffany Taylor at [email protected] for sponsorship opportunities for our Teacher Grant program. 
2022 Teacher Grant Sponsors
2022 - 2023 Teacher Grant Recipients
Aimee Blackburn
Amanda Meneses
Amanda Perez
Amy Mitchell
April Bergerson
Ariel Clay 
Ashley Cooper
Ben Wade
Beth McNeill
Brandy Gayle 
Briana Massey
Conner Braynt
Dawn Fahrlender
Donna Branch 
Elisa Gonzales
Elizabeth Burks 
Elizabeth Stone
Erica Graves
Flor Valenzuela 
Gabrielle Colon
Georgia Crume
Heather Wright
Honey Segrist 
Ida Cisneros
Jamie Herndon 
Jana Abston
Jarded Kitchens
Jenny Wilson
Jessica Madrano
Jill Garcia 
Julie Mitchell
Julie Williamson
Kameron Fellers 
Karla Albarez 
Katie Wertman 
Kelly Rogers
Kim Thomson
Kristin Patrick
Kyle Vernon
Lacy Hanson
Laura Carter 
Lindsey Holloway
Lora Sosa
Maria Arciniega
Mariah Caskey
Meg Boone
Meg Vining
Meggan Woodman
Melaney Barecky-Vinson 
Melanie Braune 
Melinda Shough 
Michelle Bompezzi 
Paige Wood 
Patricia Davis 
Paula James 
Sarah Wilson 
Shana Fry
Shana Keeton
Shana Rich
Tara Espindola
Terri Bennett
Tiffany Gifford
Tinese Ammons 
Tracey King 
Traci Reed
Victoria Seymore
Wendy Reeves
Whitney Hershey