Supporting Teachers to Inspire Students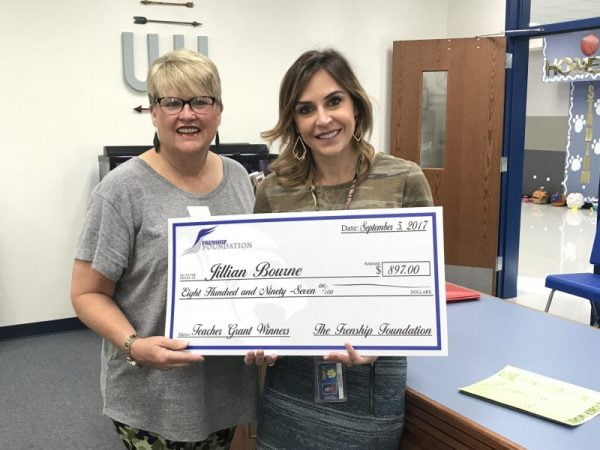 The Foundation began our Teacher Grant program in 2012. We provide a source of funding to support the school district's plan. We fund projects that go above and beyond the typical classroom experience. These initiatives must be innovative ventures that are new, underfunded or not funded by the FISD operating budget. Approved initiatives must enrich students' academic performance and extend as well as heighten the education efforts of teachers.
Our winners are recognized and awarded their checks during convocation and again the first week of September in their classrooms.
Our Annual Denim & Diamonds Gala is held each February and all money raised at this event goes to our Teacher Grant Program.